Open:
Thursdays & Fridays
10am to 2pm
(closed during Public Holidays)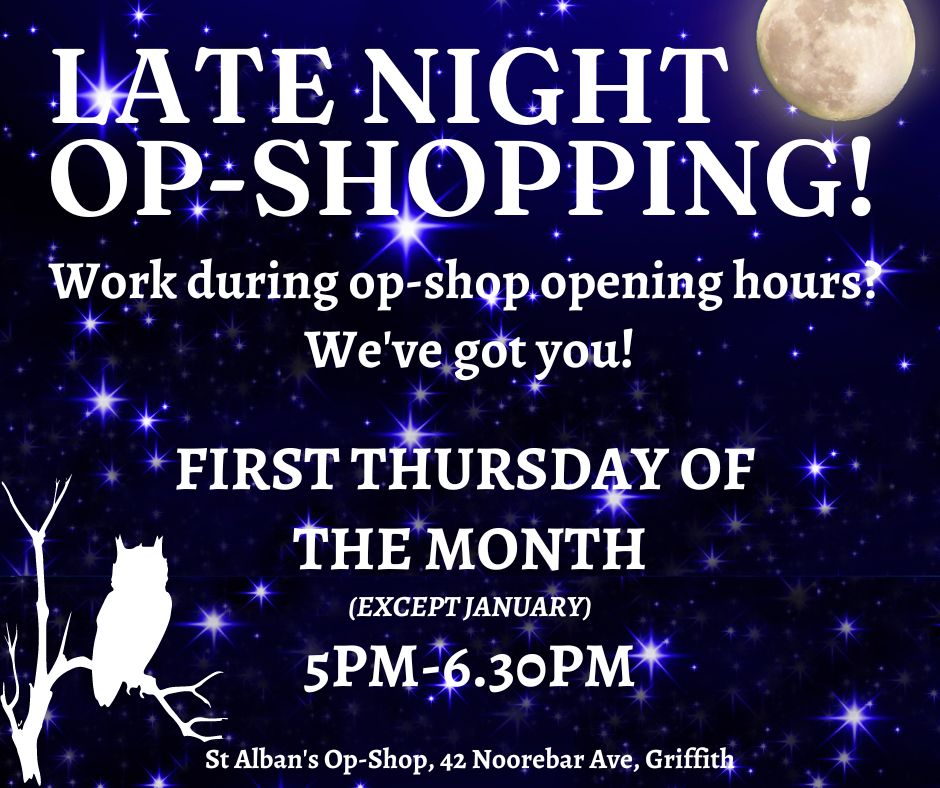 Specialising in second-hand clothes, we also sell an array of used books, toys, jewellery, Manchester, DVDs, CDs and glassware, all at bargain prices.
Make a Donation
Having a clear out? We have a donations bin on our Noorebar St entrance.
We are unable to accept electrical items. We are also unable to take overly bulky items (our shop is not a large space).
We also ask you to keep in mind that our opshop is run by a small team of volunteers – we ask that you please only donate items that are in good condition and that you believe would be worth selling.
Thank you so much for thinking of us. We appreciate your donations of quality goods.
Volunteer
Our op-shop is run by a dedicated and valued team of volunteers. Volunteering can be a great opportunity to make friends, find a sense of purpose, and give back to the community. If you are interested in volunteering, or would like more information, please email the Cathedral office at [email protected] or phone Rev Louise (Op-Shop Manager) on 0409 043 636.